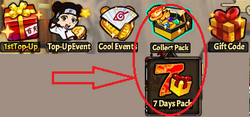 Login Reward
Basic login reward for the first 7 days ingame.
For logging in 7 days in a row, you get rewards daily.
If you miss a day, the cycle continues, you don't receive a reward for the day you missed, but you can still claim rewards for the following days.
After 7 days and the 7th day is claimed, the reward ends.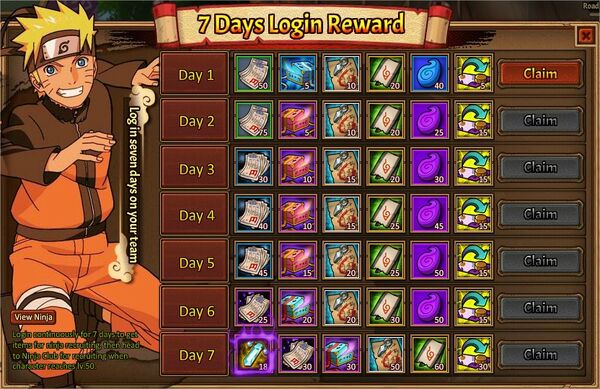 Ad blocker interference detected!
Wikia is a free-to-use site that makes money from advertising. We have a modified experience for viewers using ad blockers

Wikia is not accessible if you've made further modifications. Remove the custom ad blocker rule(s) and the page will load as expected.