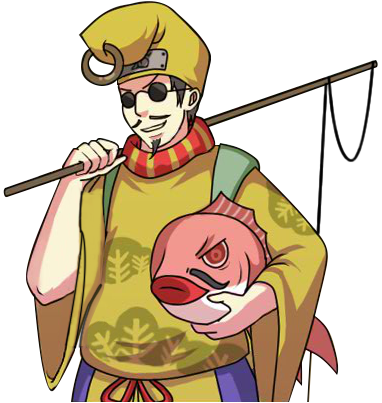 Ebisu, the famous God of Wealth of Japan, visits Ultimate Naruto. He had a great time and it's time for him to leave. As his blessing, he leaves us this Big Wealth Pack. He wishes us health, luck and happiness.
Event Duration
Appeared simultaneously with the Konoha Village Festival Event but claimable only from January 31, 2014 - February 2, 2014.
Item Description
A red box with blue ribbon containing the following items:
S Weapon Enhance Talisman*1
Lv. 4 Jade Box*1
Golden Ninja Soul*18
Lv. 10 Silver Card*10

Use Level: 1
Sale Price: 1000
Source
Claim from Ebisu, January 31, 2014 - February 2, 2014.
Ad blocker interference detected!
Wikia is a free-to-use site that makes money from advertising. We have a modified experience for viewers using ad blockers

Wikia is not accessible if you've made further modifications. Remove the custom ad blocker rule(s) and the page will load as expected.