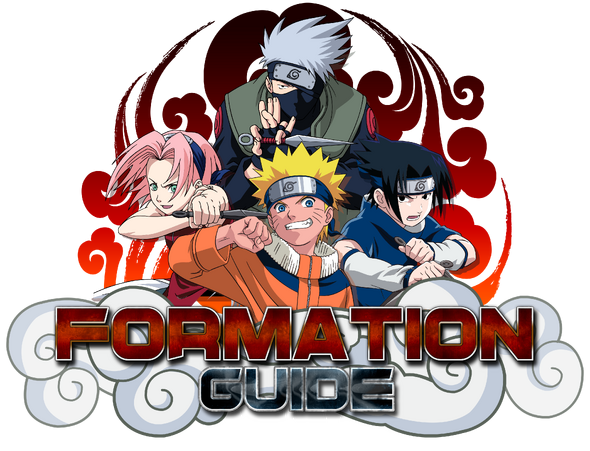 Welcome!
Unlimited Ninja is a fast-paced strategy game revolving around our favorite Naruto series (Naruto & Naruto Shuppuden). The game brings out our ninja skills, not always in literal fighting, but more on the intellectual sense. Think of yourself as Nara Shikamaru. UN requires not only individual to win, but the cooperation of different ninjas to strategize the best, if not perfect, formation.

What then is a Formation? Sure you can just stick in any ninja you want and call that a formation. But formation is much sophisticated than that. It does not only need pure brawns. It needs a purpose, from a single ninja to the whole team. We can say then that formation is a plan specifically created to achieve a particular goal. In the UN sense, we want to win a PVP, complete a mission or top daily events.

This guide purposes on understanding different formations, their purpose, the individual ninjas vital to each, and other matters concerning them. This guide is a compilation of different formations based on different players' ideas, and everyone is encouraged to follow this, or use this as reference. Have fun everyone!
---
---
Formation
---
---
Have Suggestions?
If you have a formation you know and you want to share them, please feel free to post it Below. Don't worry because you will be credited for it. Let's help each other and let's all have fun!


Ad blocker interference detected!
Wikia is a free-to-use site that makes money from advertising. We have a modified experience for viewers using ad blockers

Wikia is not accessible if you've made further modifications. Remove the custom ad blocker rule(s) and the page will load as expected.