A mystery mine on the mountain behind Konoha has been found. Lots of ninjas have already collected various gems based on the clues shown on the treasure map.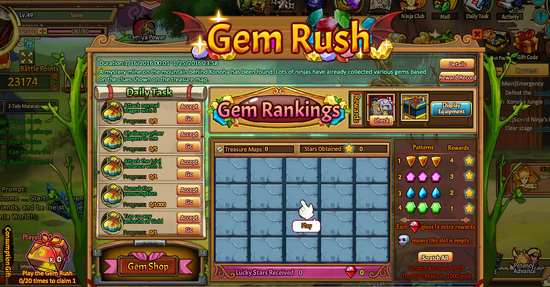 Event Description
Completing daily tasks reward coupons and treasure maps that can be used to search the rocks.
Search All consumes 1000 gold.
Following the patterns found on the key will allow you to calculate how many stars you will receive.
Luck Stars is the currency used for this event.
Staying in the top 100 and achieving at least 500 lucky stars during this event will get you a pet.
Coupons CANNOT be used for this event.
Gem Rush Shop
Gem Rush Ranking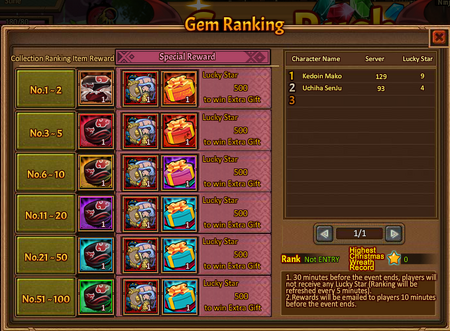 Ad blocker interference detected!
Wikia is a free-to-use site that makes money from advertising. We have a modified experience for viewers using ad blockers

Wikia is not accessible if you've made further modifications. Remove the custom ad blocker rule(s) and the page will load as expected.