Interface principale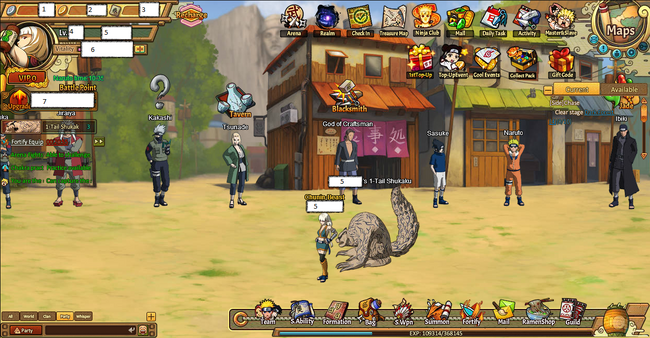 Silver - Game currency used for Fortify weapons, Give exp to beast,Janken, etc...
Gold - Real Money currency used in Mall, Ramen Shop, etc...
Coupons - Alternate for gold that can be earned in game, gets used first.
Level - Level of your main character
Name - Name of your main character
Vitality - Points spend for missions (1) and realms (3) to gain experience. Can earn 1 every half an hour or earn 10 in every purchase.
Characters-Shows the main ninjas who assign tasks/missions.
Ad blocker interference detected!
Wikia is a free-to-use site that makes money from advertising. We have a modified experience for viewers using ad blockers

Wikia is not accessible if you've made further modifications. Remove the custom ad blocker rule(s) and the page will load as expected.