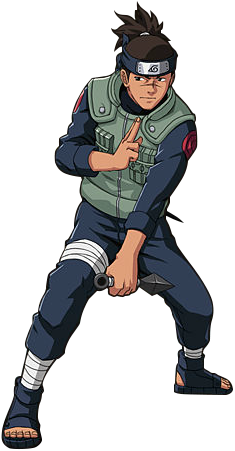 Iruka Sensei, the first ninja you obtain.
Attributes 
Type - Taijutsu/Great

Formation - Vanguard

Force -  (Growth Rate - 1.1)
Agility -  (Growth Rate - 0.9)
Power -  (Growth Rate - 0.9)
Health -  (Growth Rate - 1.3)
Abillities
Passive
Force Talent - Increase Force by certain percentage.
Skill
Wind Blast - Attack enemy vanguard, growing rate 70%, increase caster's block rate by 25% for 3 rounds.
Source
As the game progresses, he will join you.
Ad blocker interference detected!
Wikia is a free-to-use site that makes money from advertising. We have a modified experience for viewers using ad blockers

Wikia is not accessible if you've made further modifications. Remove the custom ad blocker rule(s) and the page will load as expected.