Kiba, is the 2nd ninja you get. You get him by completing a mission.
Attributes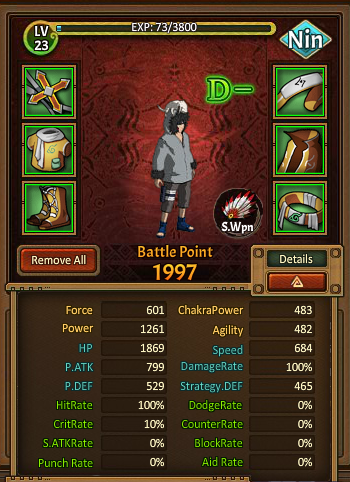 Type - Ninjutsu

Formation - Assaulter

Force - 92 (Growth 0.9)
Agility - 54 (Growth 0.8)
Power - 175 (Growth 0.9)
Chakra - 76 (Growth 0.9)
Abillities
Passive:
Force Talent - Increase certain for by percent.
Skill:
Fang over Fang - Attack enemy vanguard, growing rate 140%. Increase caster's 100% Hit rate for 3 rounds.
Source
Given as a reward when completing a mission given by Naruto: Chapter 9, Naruto Bridge (1).
Ad blocker interference detected!
Wikia is a free-to-use site that makes money from advertising. We have a modified experience for viewers using ad blockers

Wikia is not accessible if you've made further modifications. Remove the custom ad blocker rule(s) and the page will load as expected.