Lucky Cat gives rewards spread out across 5 days once activated by certain top up requirements.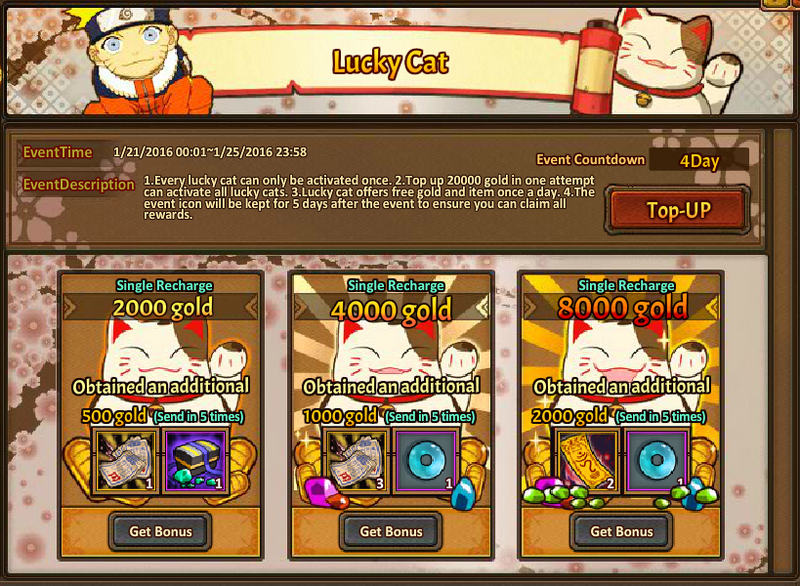 Event Description
You can only activate each cat ONCE during the event.
Topping up 20,000 gold at once will activate ALL lucky cats.
Lucky cats offer free gold and items once a day that are spread out for the entire event.
If you recharge late the event will still stay for an extra 5 days after it ends but ONLY for you to redeem not to activate.
Ad blocker interference detected!
Wikia is a free-to-use site that makes money from advertising. We have a modified experience for viewers using ad blockers

Wikia is not accessible if you've made further modifications. Remove the custom ad blocker rule(s) and the page will load as expected.